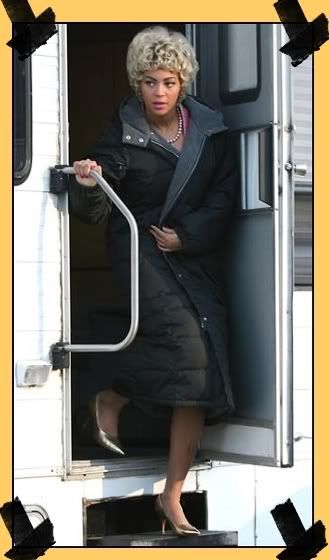 As I am sure most of you know that, Beyonce is starring as famed blues singer, Etta James in the upcoming flick, "Cadillac Records".

Filming started early this week in New Jersey.

Bee sure knows how to keep a job, she's also suppose to release an album later this year too.

But to be honest, they could upgrade her wig.