Sunday, September 14, 2008 on Sunday, September 14, 2008 Posted by LEO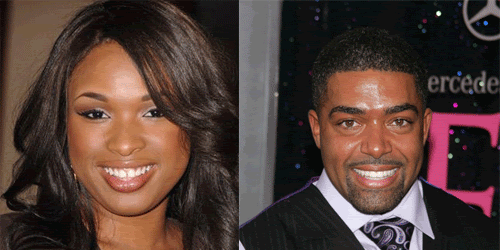 Hey people, I finally came out of hibernation.....SORRY!! I just could not encourage my fat ass to sit at this laptop and blog, I'm coming around now!
Oscar winner Jennifer Hudson and David "Punk" Otunga from VH1's "I Love New York 2" are engaged!....Yeah you read that right, ENGAGED. Now clean up that juice you just spit out your mouth!
READ MORE UNDER THE HOOD...
This comes as a shock to me. I thought homegirl was still rolling with her high school sweetheart, James. I guess that nigga couldn't handle Jennifer being in the "Spotlight"......I had to do it! Word is, is that the two have been dating for about a year, and that "Punk" popped the big question at Jennifer's 27th birthday party.
I never would have thought that Jennifer liked the "pretty boy" type. But what makes you happy, makes you happy. CONGRATS JEN!!!
...I hope homegirl get's one hell of a pre-nup, cause ya'll know that nigga's 15 minutes of fame is way past due.
CONTINUE READING>>>