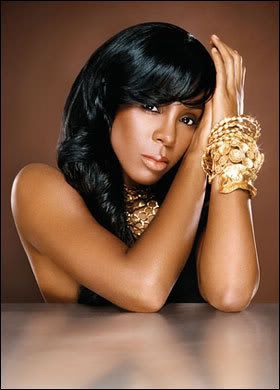 When selling albums, and riding off of Beyonce's shine fails, move on to writing a book. Kelly Rowland is in talks with publishing companies to write a slew of children's books. Kelly decided to write children's books off the fact that she has five god-kids. [SOURCE]


I'm getting into different ventures. I'm in the process of writing a children's book. Everything is confidential right now, but I'm really excited because I've talked to some different publishing companies and got some people interested. I love my god-kids, I love kids!
...Whatever. She can say what she wants. The reason why she's "really" writing a book is because Matthew and Bee are tired of supporting her ass! Kelly you ain't gots to lie.....
[Image Provided by AP]