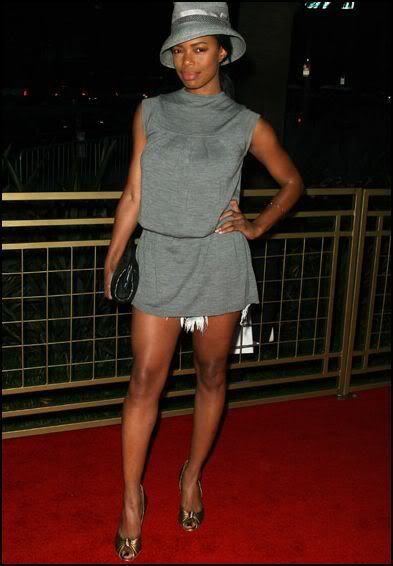 [Image Provided by WireImage]
Jill Marie Jones was at the LG HDTV event last night in Hollywood looking........um........like she needs some acting work quick!
If Toni Childs actually existed, what do you think she would say? And did she accidentally rip her undies by getting out of the car? Inquiring minds would just like to know.