The baby weighed in at 7 pounds and 6 ounces.
I think the name is very fitting for him -- he's strong, cool and mellow, just perfect, I could tell even when I was carrying him inside me because he made me feel like Superwoman!
Terri said, mentioning the reason behind her son's name.
[SOURCE]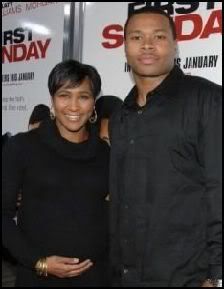 [Image Provided by WireImage]
Congrats to the couple!!!.....It's nice to know that Terri hasn't fallen off the face of the earth ever since the "Steve Harvey Show" went off the air!