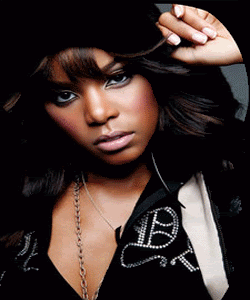 Ex-Destiny's Child bandmate, now a platinum-selling solo artist, LeToya Luckett is "rumored" to be working with former "DC"member Beyonce, on LeToya's upcoming second studio album.
LeToya Online
, a fansite, reported that MediaTakeOut(I don't believe anything they say, but thought this might be newsworthy.) has talked to a rep within Beyonce's camp, and confirmed that the two could be working together sometime in the future.
Beyonce and Letoya have always had a good relationship and their styles complement each other. It was only a matter of time before they came together again for a song. We're not too sure about them "always" having a good relationship, but it's good to see that they could bury that old hatchet and move forward. Now we just wonder what the song is gonna be about?
-"Rumored" Beyonce rep.
[SOURCE]
...I'll believe it when I hear it on the radio! I truly doubt Michelle is fine with this.