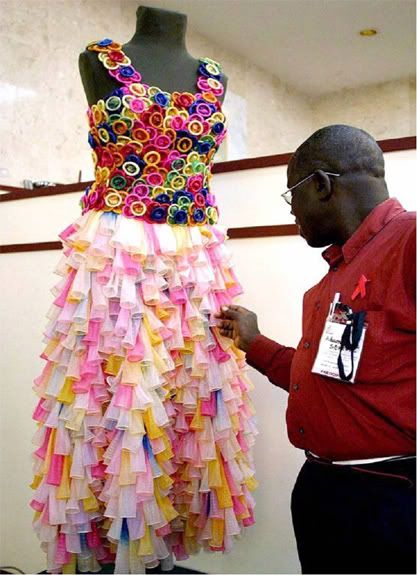 [Image Spotted at TheFlyGirl]


I'll give you a minute to finish laughing in shame.......[*Jeopardy music playing in the background*]......Alright your done, and here's the story.

A Georgia man designed his daughters prom dress completely out of condoms to express the message of safe sex on prom night.

I think his message was good, but the end result is all wrong! I asked myself these questions:

1. What was the person thinking who rung up all those condoms?
2. Did he buy flavored or regular? Because last time I checked, "regular" condoms don't smell to good.
3. Is his daughter really that stupid to wear it?
4. How many guys will ask to borrow one, just in case they forgot there's at home?

I can't take it anymore!...Jesus forgive them, for they know not what they do.