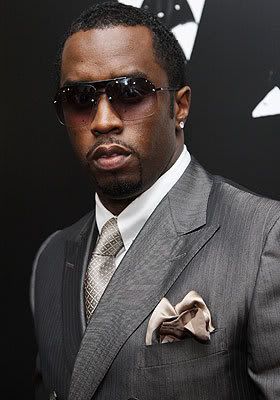 I'm sure that many of you have heard that on Friday May 2, 2008, P.Diddy will receive a star on the Hollywood Walk of Fame. HOLLYSCOOP.COM is reporting that Puff is going all out for the ceremony, by spending $2million dollars on the fuckery below:


Ten private jets.
Five different custom outfits.(A tuxedo, smoking jacket, pimp suit, top hat and tails and pajamas)
Luxury French Ciroc vodka.
300 white lilies.
$400 goodie pack for guests.
You can get a lot of things but when you see those stars on the ground... well that's something I can't even say I dreamed of.
Diddy said on receiving a star.
Tom Cruise, Katie Holmes, Pharrell Williams, Eva Longoria and Mel B are suppose to be in the house!
......Another 10 points added to his arrogance chart!
[Image Provided by AP]