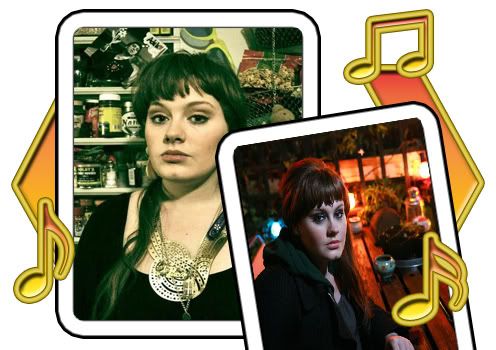 Adele is an English soul, jazz singer who has been garnering rave reviews with her debut album "19" in the UK. Many have dubbed her "the new Amy Winehouse", but to me, Amy doesn't even come close. To be honest, I don't really care for Amy's music, but when I was listening to a couple of tracks off Adele's album, it took me back to the days of "real" blue-eyed soul. Adele credits her influences to old and new school soul singers such as Jill Scott, Etta James, Alicia Keys, Roberta Flack, Lauryn Hill, Erykah Badu Ella Fitzgerald and many more.
Adele considers her sound to be a mix of soul, pop, r&b, and jazz fusion. Adele also attended the same high school as fellow cross-over artist, Amy Winehouse and Leona Lewis. She released her first album, "19"(her age.) in January of 08 and the disc debut at number one, and quickly went platinum. Signed under a UK independent label, XL Recordings, Adele signed with American label, Columbia Records(Feb 2008) to release her album in the states. Adele has already won a Brit Award for "Critics Best Choice".
Just one listen to "Chasing Pavements" you are bound to become hooked. I listened to it back to back last night, and could not stop. Her voice is melodic, and serenades the beat very nice. You can just close your eyes and begin to dream, that's how deep it is. "Cold Shoulder" is another jam to listen too.
ADELE-
Chasing Pavements
ADELE-
Cold Shoulder
The album, "19" is expected to drop in the states sometime in June or July, I will keep you posted.