I really did not want to post anything on these two today. I figure if they get married, congratulations. If they don't, oh well.

But the rumors could be true. A flower truck carrying a dozen of flowers were spotted outside of Jay's NYC loft. And a tent was spotted on the roof of his loft.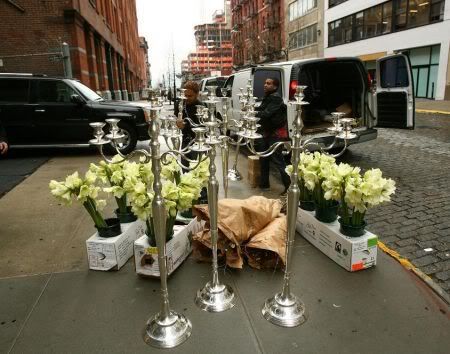 I hope this is just not one big April fools joke. Because this sh*t has resulted in myself and other bloggers doing countless post on this story. I have better things to do, I don't know about you. Check out the details of the "wedding", I mean that very loosely.
Location 195 Hudson Street NYC right above Jigga's NYC loft
Tables were set for about 30, so the event will be intimate"
BEYONCÉ's dressing room is set up in gym with a vanity and flowers
Ceremony to start at 4pm
Kanye West in NYC
[SOURCE]