"Who Would You Pick?" is a game that I created which basically ask, who would you pick to play your favorite musician, actor, athlete, etc. - in their life story.


My first pick is none other than the Queen of R&B and Hip-Hop soul, Mary J. Blige.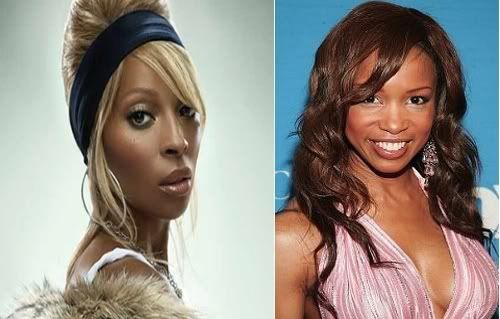 I picked actress, Elise Neal to play Mary.
The reason I picked Elise to play Mary is because, yes the two do look similar to each other. But I feel that the woman who plays Mary, will have to portray being severely depressed, battle with drugs and alcohol, child abuse and molestation, have a ghetto mentality and embody all other things Mary, which is something that we have yet to see from Elise in film or t.v.
Did I make the right choice?
Who would you pick?