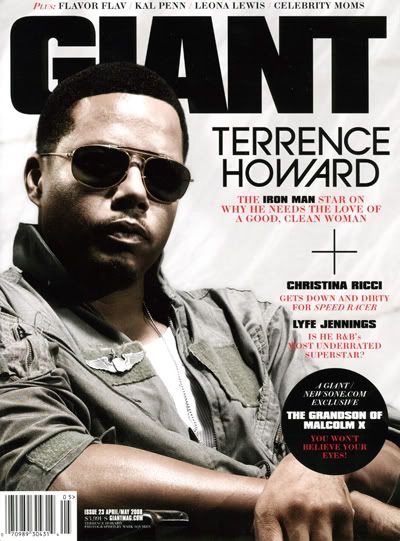 Actor, Terrence Howard is featured on the cover of Giant magazines April/May 2008 cover. Yeah it's a slow news day!

Terrence can be seen in the upcoming film, "Ironman". The issue hits newsstands on April 8th.

In the issue he talks about what he looks for in a woman, homophobia, raising kids and his role in, "Ironman".

It's about time he got over perming and pressing his hair.