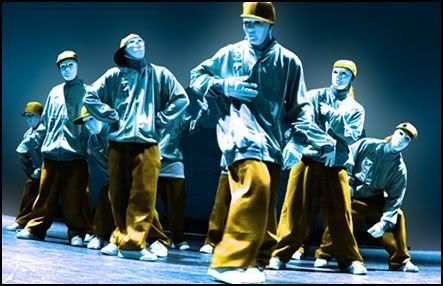 One of my favorite shows on T.V., when the writers strike was in affect would have to be, "Americas Best Dance Crew". I don't know why, but I just like it. And when I heard the Randy Jackson of "American Idol" was behind it, I said to myself, WTF?

My favorite dance crew by far would have to be the Jabbawockeez, who won the title of, "Americas Best Dance Crew" last night.

What turned me on to the group was there ability to incorporate all types of dance styles and make them look fresh and new. And the head spin dude did last week just mad me like them even more.