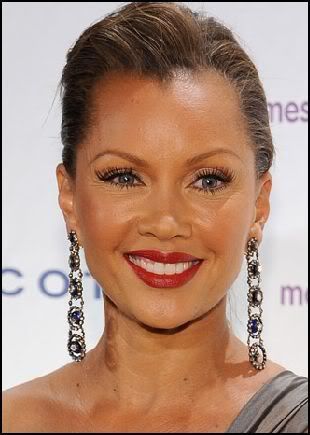 Vanessa Williams attended the 33rd annual March of Dimes Beauty Ball last night. I like Vanessa, I think she is a stunning beauty that is very talented.

But for the love of God, will someone tell her to stop getting poked in the face. Those Botox shots, damn near got her face frozen on one side.

When will people realize that as age comes, beauty fades. Joan Rivers is a prime example of that, have you seen her lately. The woman has a permanet smile on her face!!

View more pics under the hood...